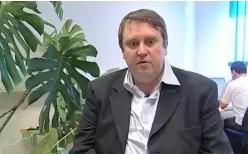 Macq France
Yvon Macq had 5 children. Sadly, two of them will die before reaching adulthood. The eldest child, Claire, founded a very successful chocolate factory. François, as you may know, is the one who will take over the current Macq business. Then there's Olivier Macq, who originally founded Macq France in 1986.
The company was first established in the town of Senlis, north of Paris, then in Roissy, near Charles de Gaulle airport. It covers the entire French territory with an essentially commercial activity. With Olivier, Macq France will quickly grew in importance. It developed activities for large-scale production, in the steel, chemical and medical industries, but also a whole series of smaller sites throughout France: a dairy factory, a cheese factory, etc.
In 1989, the Asterix Parc was inaugurated in the north of Paris. It's a tourist complex including a theme park dedicated to the universe of the Asterix comic strip.
With the exception of the management of the attractions which require special safety devices, all the automation of the Park is entrusted to Macq.
Initially built for a short period of time because it was thought that it would not survive the opening of Disneyland, it is still in operation and is the second most visited park in France. It broke a record in 2022 with more than 2.6 million visitors.