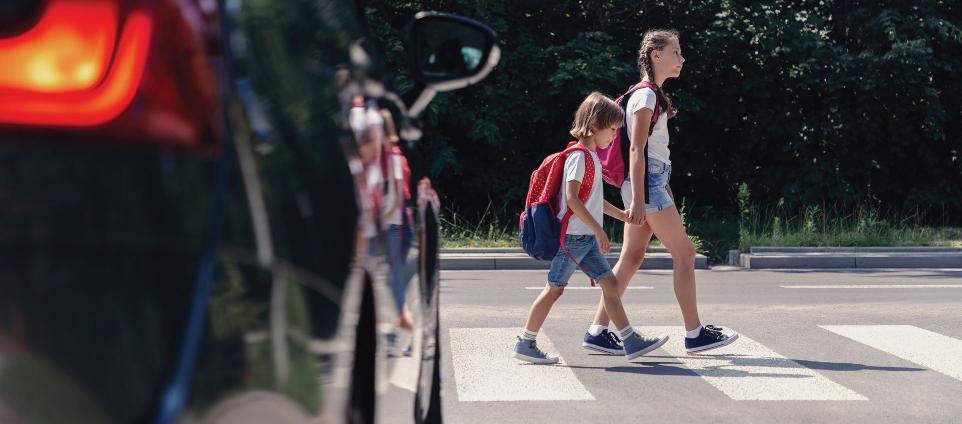 School Safety Solutions
School Safety Solutions is a platform using various intelligent systems to dynamically and efficiently increase the safety of a school environment.
Dynamic traffic signs can activate temporary speed limits. Smart cameras installed at the entrance and exit of the school environment can monitor whether vehicles are obeying the speed limit or check whether unauthorized vehicles, such as an unwanted heavy goods vehicle, are entering the zone.
This intelligent "hardware" is connected with a high-performance IoT platform where a city or town can measure trends and take strategic action.
School Safety Solutions offers the solution to minimize the risk of accidents and dramatically increase safety around schools. Using a dashboard which centralizes all relevant data, visualizes and manages variable signs in real time, a city or a municipality can implement policies in a very transparent and simple way.
SOME EXAMPLES: Monitoring of temporary, restricted Traffic Zones in which only certain vehicles are allowed to operate.
Management of variable message signs (VMS) that alert road users to the presence of children during certain periods.
Encourage good driving behaviour thanks to smart cameras.
Monitoring "kiss & ride" areas and tracking road users who spend too long in these areas (short-term parking).
Display educational statistics and information that increase awareness of child accident risk.
Monitoring campaigns new mobility by being able to detect the different types of road users.