Already 100 years of Macq!
100 Years Album
For those who want to discover or revisit key moments of our anniversary.

100 years of innovation
---
With solid experience in the Belgian mobility sector, Macq has built a reputation for excellence and innovation that has lasted for three generations. At the heart of our activities, we have always focused on strong values: quality, agility, sustainability and customer satisfaction. We've come a long way, from the first radio sets manufactured by Mr. Clément Macq in the 1920s, a technology that was still very avant-garde for its time...

After 100 years of contributions to cutting-edge technologies that have all marked their era, Macq can today be proud of having actively contributed to improving people's daily lives and building a more sustainable future.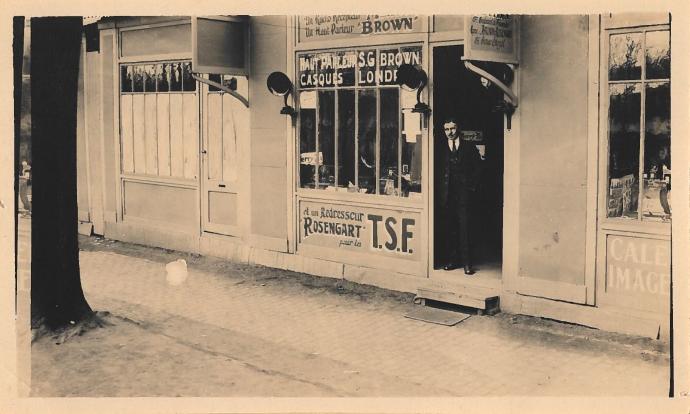 Three generations of Macq​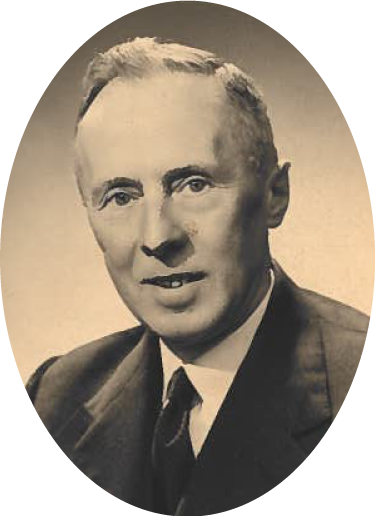 Clément Macq
Founder of the company named after him, Clément Macq was a renowned inventor in the 20th century. He cut his teeth in radio in the 1920s, and worked on many other technologies. He was also a great help to the Allies during the Second World War, creating spy radio systems hidden inside other radios, at a time when this did not yet exist. This made it possible to obtain vital information for the Allies.
Clément Macq went on to develop some of the world's first electronic systems, putting himself at the cutting edge of technology. He also developed cutting-edge spectography systems and specialised in industrial electronics.
Clément Macq has contributed to many technological revolutions over the last century. They are a source of pride for the company and its employees.
Yvon Macq
The second generation of the Macq family, Yvon Macq was an extraordinary manager who decided to take the company in a new direction. His aim was to standardise the company's own offerings.
His father liked to work on a case-by-case basis to create what were known as industrial 'five-legged shoes': machines with very specific uses that were only suitable for a handful of customers.
This approach fascinated Clément Macq, who was a pure inventor, but did not yet allow the company to move to the next level in terms of development. So it was Yvon Macq who made it his mission to create product ranges that were more identifiable and opened up more opportunities.
Working on the first command-control systems and then on industrial automation, Yvon, like his father, remained at the cutting edge of the technology of his time.
He was also involved in the automation of road and river infrastructures, the major projects that made Macq's reputation.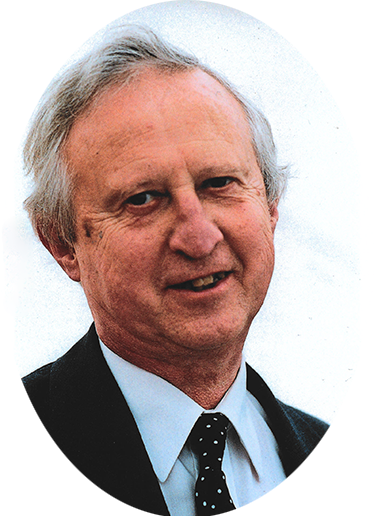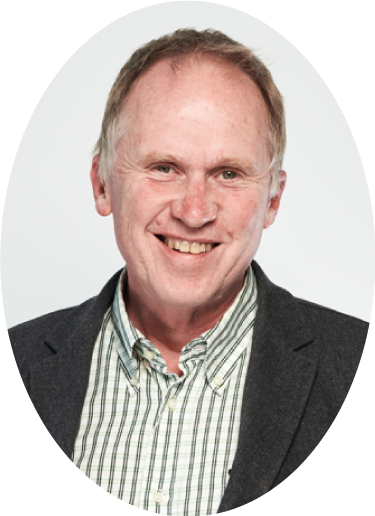 François Macq
---
The current CEO and third generation of the Macq family, François Macq revolutionised the Mobility sector by pioneering Intelligent Cameras for roads in the early 2000s.
Plate reading systems are once again an innovative technology that Macq, true to itself and its love of innovation, has decided to explore.
After the first generations of "iCAR" cameras bearing the names G1, G2 and G3, Macq developed its range, which has now become the "QCAM" range, with the QCAM3, QCAM5 and QCAM7.
The career of these cameras began with virtual automatic toll systems, then moved on to car park control, and finally to section radar, which was a major challenge when it was first approved by the government.
With cutting-edge systems using artificial intelligence and deep learning, Macq's latest products are technology jewels that are making the company a household name in Europe and around the world.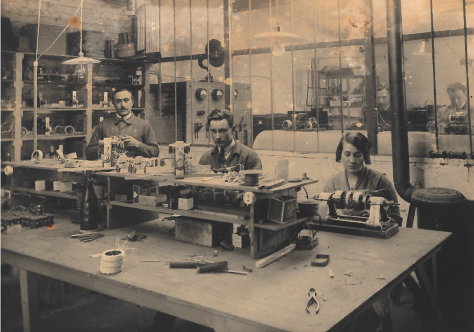 Macq's high quality and cutting-edge technology have been our hallmarks for over 100 years. We have always strived to offer the best to our customers, both public and private. With agility and reactivity, we are able to adapt to any situation, to counter the winds and tides, and it is this perseverance that has kept us going until today.
We make it a point of honour to offer the best to our customers, and our teams of talented engineers are always ready to take on new challenges. Macq has no predefined limits, and our technologies, like all others, are destined to evolve constantly as needs change.
That's why we've been offering the best products and services for over 100 years!
But what's next, how will the next 100 years unfold?
As we've always done, we'll be revolutionising sectors ranging from mobility and security to AI and deep-learning, with Data Sciences also playing an increasingly important role in our daily lives.
Proud to be carrying out ever more ambitious projects, we're also aiming to expand well beyond Belgium!
Africa, Asia, Eastern Europe... So many geographical areas with so many opportunities, where road safety has become a major issue in recent decades.
We want to improve global safety, for them, for you, and for generations to come.

Preface
to the book written to mark Macq's 100th anniversary
"Macq from a century ago"
Creative destruction and corporate longevity
Few companies are immune to the forces of creative destruction, the constant cycle of innovation whereby old methods are endogenously destroyed and replaced by new ones.
When Joseph Schumpeter popularised this concept, he had no idea that the pace of creative destruction would accelerate so dizzyingly.
But how can organisations cope with this unstoppable pace of innovation? There is no single answer to this question. There are indications that companies are finding it increasingly difficult to cope with these rapidly changing environments. For example, the average lifespan of companies in the S&P 500 index has declined systematically over the past 100 years. In the 1950s, the average age of a company was still around 60 years. By 2020, this figure had fallen to almost 15 years, and it is expected to fall further in the future.

This trend suggests that business life cycles are becoming shorter and shorter, probably due to the accelerating pace of technological change and market disruption.




The heart of Macq
At its core, Macq is a technology company that develops software and hardware inhouse and is passionate about innovation. This makes the company sensitive and vulnerable to technology and market turbulence. So why is Macq bucking this trend? Something is marking its actions, and that is reflected in its centenary. When Clément Macq founded the company in 1923, the initial focus was on private customers, before evolving towards professional customers after the Second World War. Gradually, the industrial market developed and, in the new millennium, Macq finally transformed itself into an organisation that tackled the major challenges facing society. This evolution was not part of a grand visionary strategic intent. Nor was it a series of fortuitous coincidences. It is a systematic pattern of pioneering, innovation, reinvention and purposeful entrepreneurship over a period of three generations that enables Macq, as an organisation, to change, adapt successfully and thereby differentiate itself from failing organisations. It's how the company shapes its strategy over time in the face of tough and ever-changing competition.

This book on Macq's 100-year history rightly emphasises the importance of the company's core values as it seeks to change the game through perseverance and agility.
But as well as technological ingenuity and attention to internal culture, there is one key capability that, over the years, has become decisive to the success of the organisation. This is the relentless intellectual honesty that comes from realising that, as a small organisation, you can't do everything yourself. For Macq, this is not an attitude of false
modesty or helplessness, but a genuine intellectual openness that is probably at the root of the organisation's sustainability and centenary.
In a way, this openness to new ideas and collaboration with partners has helped us to overcome "the responsibility of being small". This is the observation that, as a small organisation, it is difficult to achieve economies of scale in a changing environment. By developing these relational advantages in collaboration with partners, Macq builds flexibility and resilience into the heart of its organisation. And this remarkable talent has apparently been carefully and successfully passed down through the generations.




Future prospects
If we look to the future, we see a change in the Zeitgeist that suggests a transformative change like we've never seen before.
In 2022, Earth Overshoot Day will take place on 28 July. This day marks the date on which we, humanity as a whole, have used more natural resources than our planet can renew in a single year. This means that we are currently using 75% more than the planet's ecosystems can regenerate.
In the midst of this environmental turbulence, the European Commission's Strategic Outlook 2022 report stresses that "the double transition will be decisive for future activity and prosperity". This dual transition refers to the simultaneous shift to green energy and digital technology to achieve a more sustainable and interconnected world. It recognises the need to address two major challenges facing societies around the world: the transition to a low-carbon economy that is resilient to climate change, while promoting inclusive and equitable economic growth. These developments will have a significant impact on organisations, businesses, supply chains, ecosystems and the boundary conditions in which they must thrive.
Meanwhile, the casino of ubiquitous new technologies is in full swing. The rapid (and unexpected) evolution of artificial intelligence tools demonstrating high-level cognitive capabilities is remarkable in this respect. They represent a new step towards general artificial intelligence. This phenomenon intrigues organisations and leaves them dreaming of a blue
ocean of opportunity. But the harshness of the technology, its unfathomable consequences and the threat to the privacy of individuals, organisations and society are beyond the
reach of businesses and highlight their vulnerability. That said, the overall impact of digitisation in general on the future of work, organisational structures, companies, products
and factories is reaching a certain speed, but has not yet been fully unveiled.

The superposition of these phenomena is having a considerable impact on the business environment. To thrive, Macq will need to be able to adapt to this context more than ever. But as we said earlier, Macq has a proven track record in terms of technological ingenuity, perseverance and agility. The organisation masters the primordial art of collaboration and pays particular attention to internal culture. In the future, it will be vitally important for Macq to promote and nurture these key capabilities and maintain its 100 years of invaluable experience.

All of which makes this 100th anniversary a remarkable event. Together, let's look to the future with wonder and curiosity, and with the eyes of a young centenarian!
Congratulations and good luck!