De lage-emissiezone van Brussel
Like Berlin and Paris and other cities, Brussels has implemented a low emission zone to improve the city's air quality. Macq technology - with more than 300 iCAR CAM cameras and the powerful Macq Mobility Manager software (M³) - has been chosen for this. Since January 2018 the most polluting vehicles are banned from the Brussels-Capital region. In the first phase, the ban will only apply to very old diesel vehicles. The rules will become more stringent in later years. The progressive implementation of the low emission zone will give individuals and businesses affected by the measure time to replace their old vehicles and adjust their mobility behavior.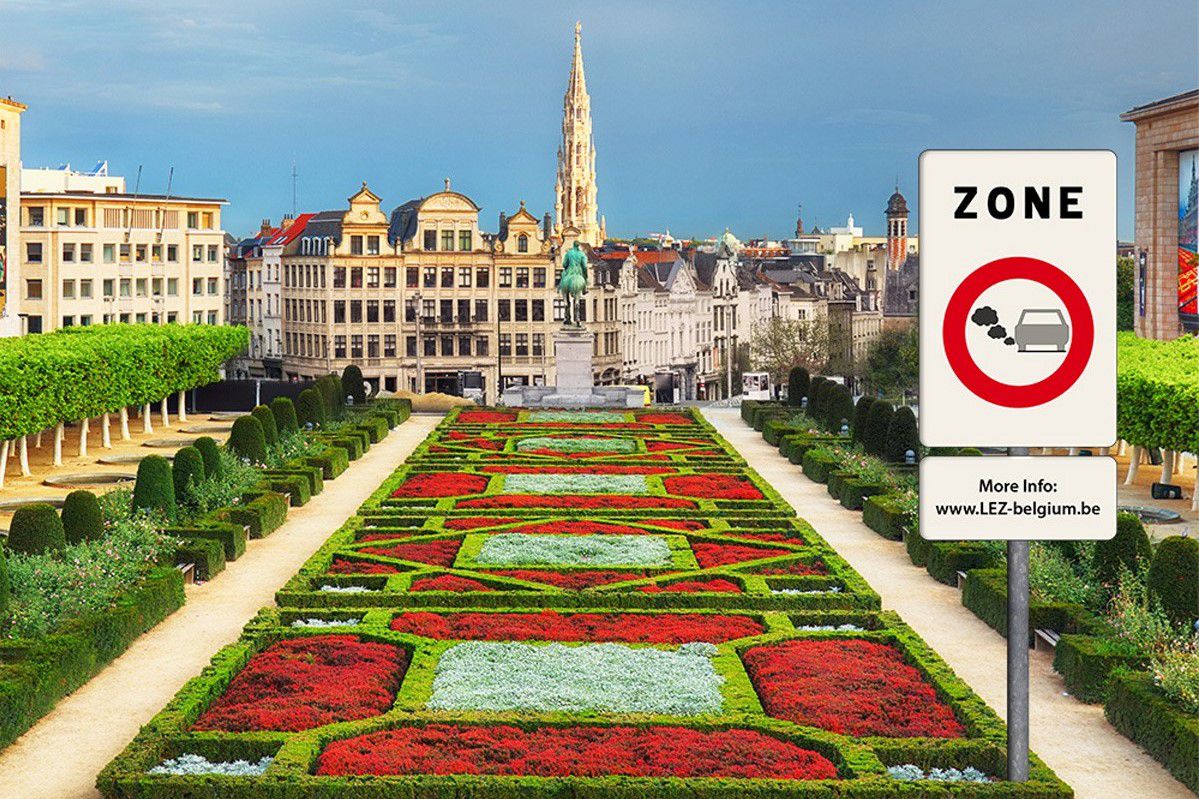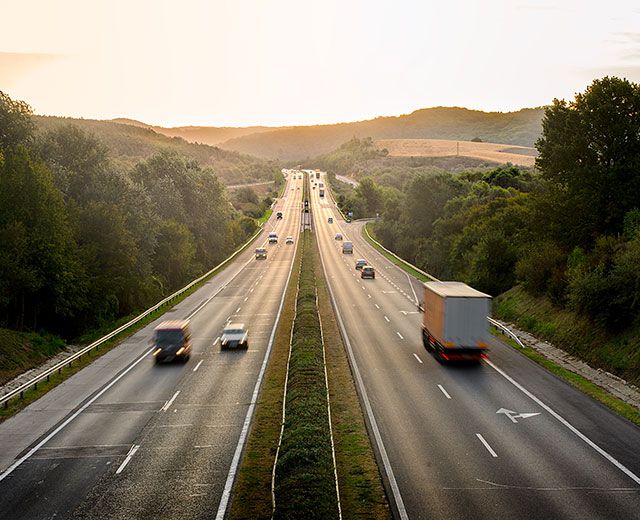 Belgische Federale Politie gebruikt onze Camera's & M³ Back Office
The Federal Police is using our cameras, mounted on bridges or on the side of the road, to identify wanted vehicles and take immediate action. Using an tailored version of the iCAR camera, the Federal Police has its own autonomous system for reading number plates which creates a data base of Police wanted vehicles. From the top of a bridge or the side of the road, our camera scans passing vehicles and detects cars wanted by the Police, sends an instant message by radio to a waiting Police vehicle, the Police vehicle then proceeds to pursue the wanted car.

Verkeersmanagement van Vlaanderen
Het Vlaams Verkeerscentrum is het Vlaamse verkeersmanagementcentrum in Antwerpen. Macq heeft in dit centrum een groot aantal systemen geïnstalleerd om tunnels te beheren, verkeersgegevens te verzamelen en de Antwerpse ring te bewaken. Het Vlaamse Gewest wilde de doorstroming en de veiligheid van het verkeer op zijn wegen en in zijn tunnels verbeteren. De systemen die Macq heeft geïnstalleerd, automatiseren de werking van de apparatuur in de tunnels en op de Antwerpse ring. Ze verzamelen ook verkeersinformatie en sturen die door naar het Vlaams Verkeerscentrum. Verder heeft het Vlaamse Gewest Macq de opdracht gegeven om een dynamisch beheersysteem te implementeren voor zijn grote wegen rond de stad Antwerpen. VMS en dynamische signalisatie worden vanuit het controlecentrum beheerd en regelen de verkeersstroom op basis van rijstroken. Het informeert de bestuurders over eventuele ongevallen, files en wegwerkzaamheden.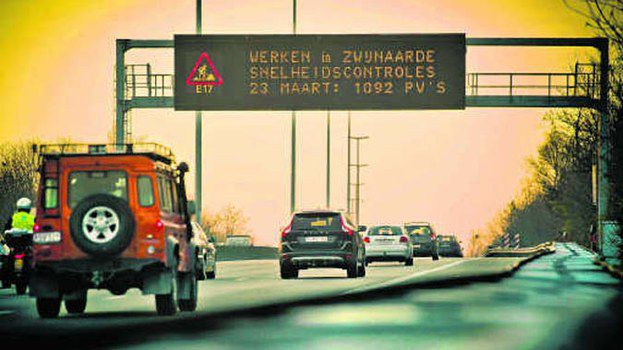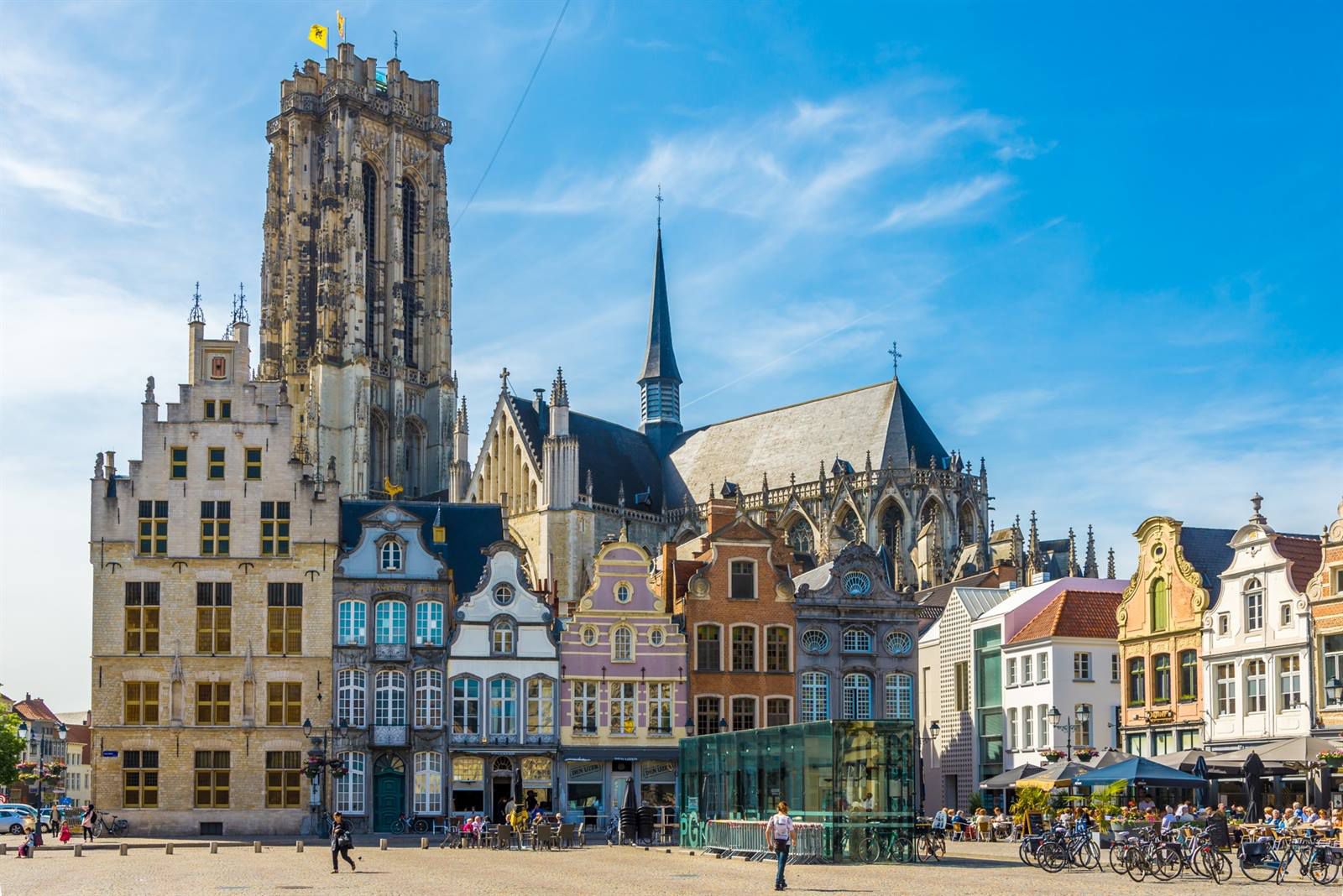 Verhoogde levenskwaliteit in de stad Mechelen
Om de stad Mechelen aangenamer te maken om te wonen, toegankelijk en veilig te houden, werd een volledig nieuw verkeersplan ingevoerd. De toegang van voertuigen tot tal van straten werd gedurende bepaalde periodes van de dag verboden om de hoeveelheid verkeer in de stad te verminderen en de luchtkwaliteit te verbeteren. De stad Mechelen heeft een belangrijke stap gezet in het verbeteren van haar duurzame en slimme mobiliteit. Minder dan twee jaar na de invoering van de autovrije zones werd een eerste evaluatie uitgevoerd. Er werden verschillende criteria beoordeeld. Verkeersreductie- en luchtkwaliteitsmetingen werden uitgevoerd in combinatie met een analyse van de tevredenheid van de inwoners na een daling van het aantal klachten. De beoordeling was over het algemeen positief. Er zijn enkele kleine aanpassingen gedaan naar aanleiding van de belangrijkste opmerkingen. Zowel de procedure als de online aanvraag zijn nu vereenvoudigd, de toegang voor mindervaliden is eenvoudiger geworden en er is een extra parkeerplaats voorzien. Een honderdtal iCAR-camera's en een M³-backoffice ondersteunen het mobiliteitsbeleid van de stad.

Mobiliteitscentrum Brussel
The MOBIRIS mobility center aims to optimise traffic fluidity and guarantee safety on the major roads of the Belgian capital. MOBIRIS operates 24 hours a day and is equipped with screens which broadcast information sent from Macq systems distributed throughout the road network. Operators can thereby react efficiently to each alert transmitted and maintain maximum safety across the network.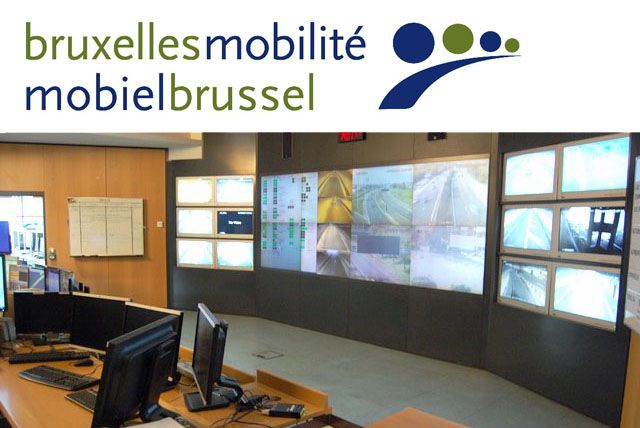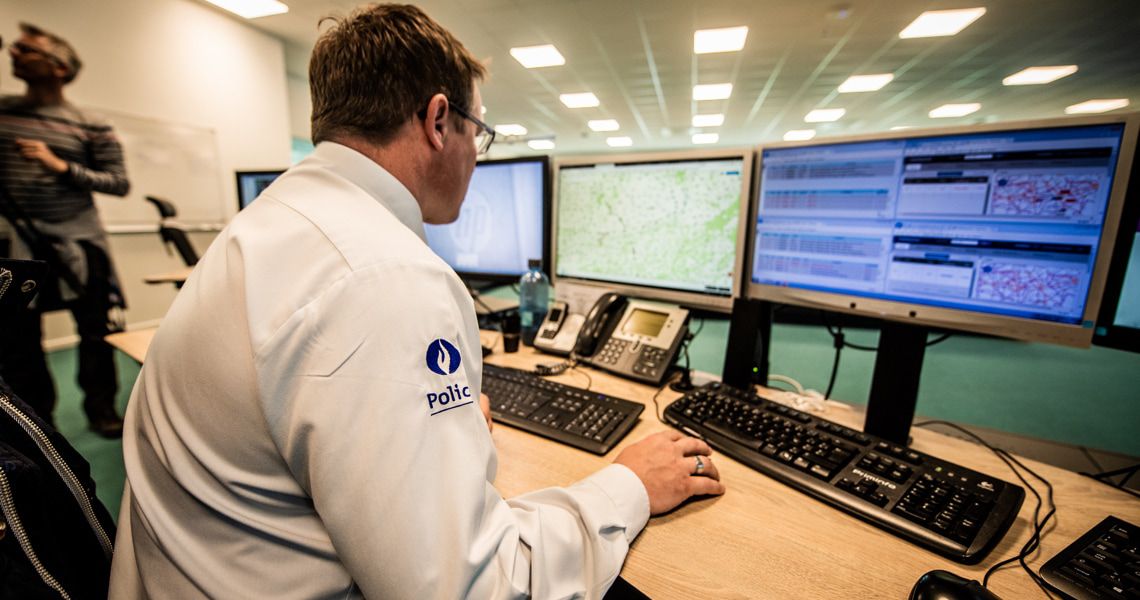 Verkeersmanagement van Wallonië
The Walloon Public Service (SPW) chose Macq to control its series of VMS illuminated signs on its motorways. For the SPW, this type of dynamic signalling directly informs drivers of events such as road accidents or poor weather conditions. Macq provides local control boxes for these series of signs and makes all communication originating from the Perex traffic center in the Walloon region independent from the type of sign used.

Verhoogde verkeersveiligheid in Turnhout
In 2008 koos de Politie van Turnhout voor onze slimme technologie om de veiligheid en mobiliteit van de stad en haar omgeving te verbeteren. Vandaag werken meer dan 150 intelligente camera's 24/7 met een indrukwekkende verbetering van de veiligheid en mobiliteit. Dankzij de zeer complexe backofficecontroles is iedereen die de wet overtreedt niet langer beschermd. De positieve resultaten na de sectiecontroles die in Turnhout werden uitgevoerd, zetten de politie aan tot verdere investeringen op dit vlak. Daartoe zullen in de toekomst meer sectiecontroles worden uitgevoerd. De Politie van Turnhout heeft de nadruk gelegd op de directe relatie tussen de gebruikers die de snelheidslimieten in de secties controleren en de daarmee gepaard gaande aanzienlijke daling van het aantal verkeersdoden.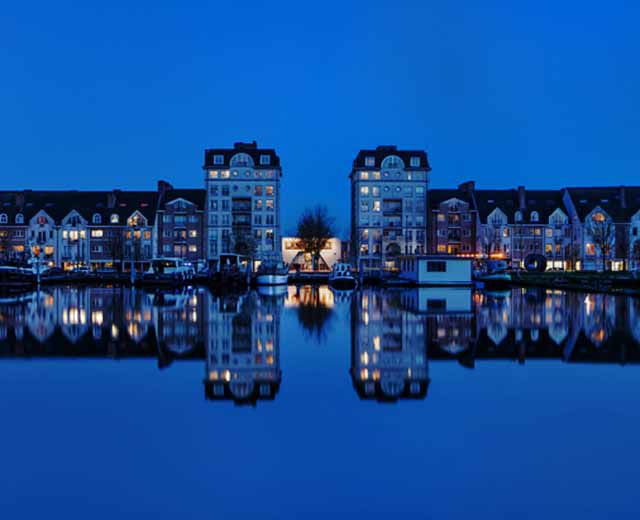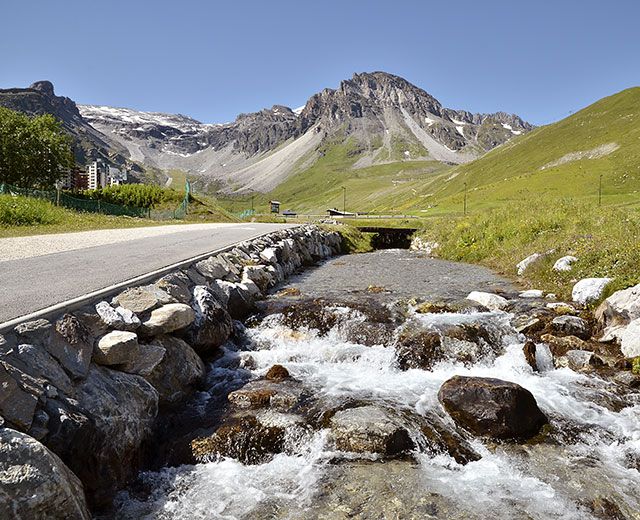 Franse Tarentaise Valley Toegangscontrole
Access control to the Tarentaise valley helps avoid congestion and accidents. The Tarentaise valley – access road to winter sports resorts in the Haute-Savoie (France) – is regularly subject to traffic jams. Furthermore, risks of rockfall make this road dangerous. For increased fluidity when accessing these stations and to avoid traffic standstill in high risk areas, the Macq control system controls traffic throughout the valley. A traffic light regulates the traffic by calculating the flow rate to avoid any risk of saturation.

Toegangscontrole voor de ringweg van Bordeaux
De ringweg van Bordeaux staat in de spits systematisch in de file. Om dit ongemak te beperken, heeft de wegbeheerder van Bordeaux Macq de opdracht gegeven om opritcontroles te installeren. De verkeerslichten laten de doorgang van de voertuigen toe met tussenpozen, afhankelijk van de bezettingsgraad van de hoofdweg. Deze controle werd geïnspireerd door het algoritme dat wordt gebruikt om te proberen de hoofdweg onder de verzadigingsdrempel te houden.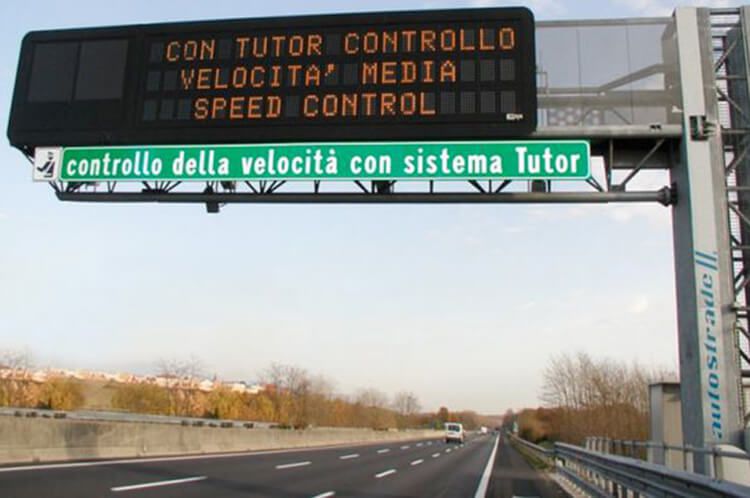 Trajectcontrole voor Autostrade per Italia
Macq has installed its software on sections of Italian motorways where average speed checks are performed using registration plate recognition. The Autostrade per l'Italia is the largest toll road maintenance and managing body in Italy. Macq was chosen by this motorway operator for its registration plate recognition software, which outperforms its competitors, in particular where a large number of different nationalities are present.

Free-flow Tolling voor de Eurotunnel
Eurotunnel, the operator of the Channel tunnel between France and UK, has equipped its freight toll gates with an ANPR system. Since then, the traffic flow is again fluid and queues have disappeared… Most of the lorries crossing the channel between France and England are known and documented by Eurotunnel. When boarding the shuttle, they are automatically detected by the ANPR system and no longer need to manually check in. Thanks to the iCAR system, waiting times have dropped significantly. This benefits both drivers and the tunnel operator.